Add some rainbow to your experiences with a selection of capsules and also edibles for your lifestyle
Unlock the powerful tool of stacked Super Herbs and also Functional magic mushrooms, carefully curated for long term benefits.
With the microdosing stigma now removed, most people are also wondering: where do I start?
At ZumGarden, we also have cultivated blends made to integrate into your life so you can also live in the moments you desire most.
@trujetty – removing monkey mind and finding focus with dosing
@albertaj9 – how mushrooms has changed my life
@missintuition – overcoming adhd, relieving stress and anxiety
4 benefits to integrating dosing into your day to day routine
@chloebiohacks – how to integrate dosing into everyday life
@chloebiohacks – restoring gut health and energy levels using ZumGarden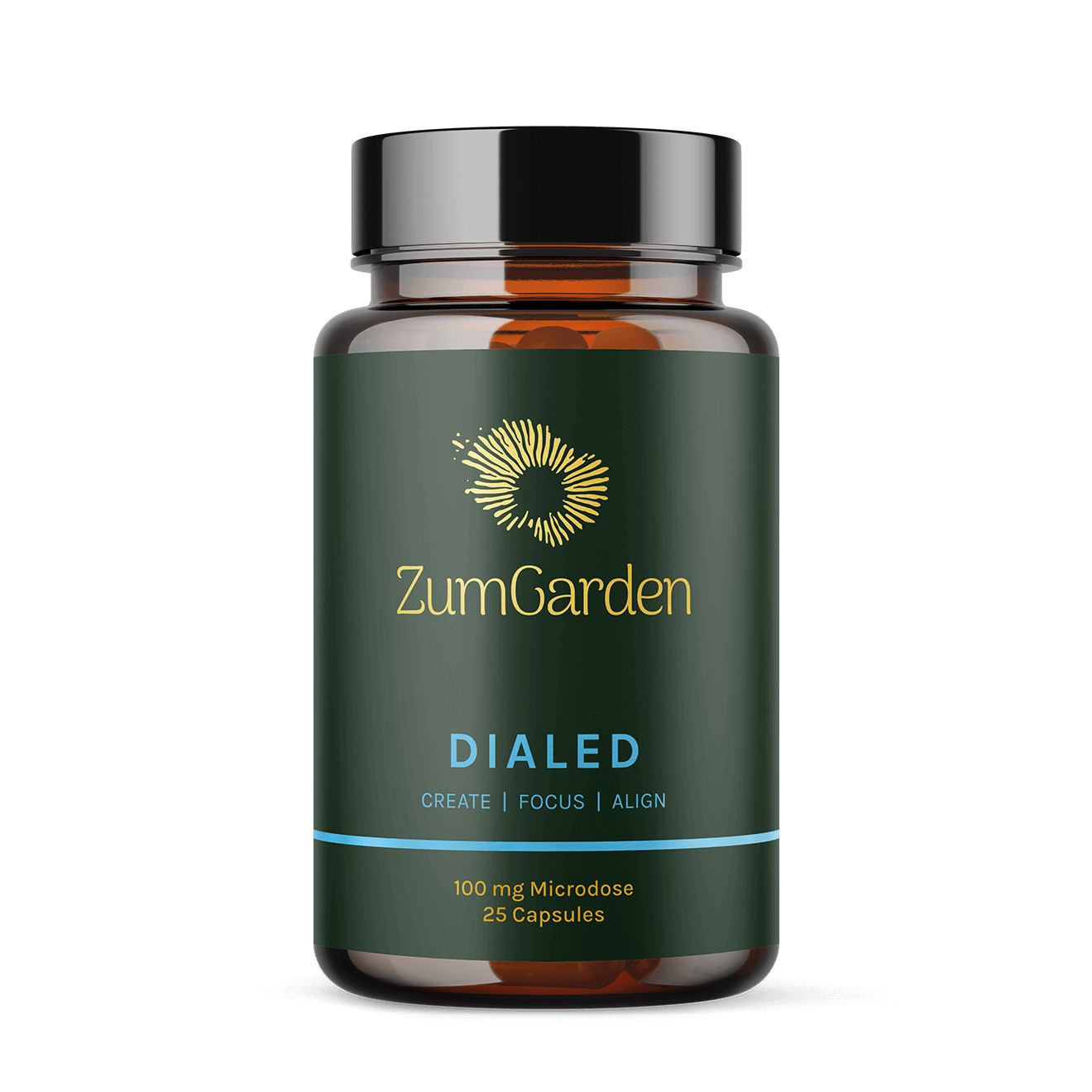 I took a Dialed capsule and had the best microdosing day I have had in a long time. I felt activated, productive and so good! My heart felt open. I felt every range of emotion in a healthy way. No crash, no downfalls, no complaints – only a happy microdosing customer.
I have been microdosing ZumGarden Capsules since January as an alternative to taking SSRI's again. I was super depressed and just really lost my will to function and the microdosing has made a WORLD of a difference for me. So happy to have found an alternative to pharmaceuticals. Natural plant medicine all the way!
Just wanted to say thank you so much for all the intention and care you put into your products. I combined Lucid and Dialed today, and I have never felt so focused, peaceful and energized all at once! Love them both and can't wait to try the other blends.
I work in a demanding environment and experience severe stress and anxiety. I've relied on prescriptions and other vices to battle these issues for most of my life. A friend recommended I try microdosing and I found ZumGarden. The range of products, consistency and quality is unmatched. 
Bundles
Essential Stack
$179.99 – $199.99 / Month
ALIGN | PERFORM | ENERGIZE
Stacked with ZumGarden's best-selling products, our only bundle featuring all the most popular capsule blends is your dosing essentials go to, no cap. Whether you are sticking to a dosing protocol or dose intuitively when the vibe is right, this stack is appropriate for all dosing levels. Dialed and Boost have your day to day dosing needs covered and Party is your essential go to when you want to level up for a night on the town. Discover your dosing best and put this trio to the test.
ZumGarden Dosage Guidelines – Meet your most productive self with 1-2 Dialed capsules on dosing days. Have a higher tolerance or want to level your dose up for your fitness routine? Add 1 capsule or swap for the Boost. To get the social buzz flowing, try 1 piece of the Party Chocolate Bar. Party is our strongest blend, so start low and slow if you are sensitive.
> View Product Details
Still not sure where to start? We gotchu